Unser Team besteht aus professionellen Guides
Unser Team – rund um Dipl.-Ing. Sabine Altehage und Dipl.-Kfm. Silke Fritz – besteht aus über 100 lizensierten Guides der Region Passau, die alle Mitglied im BVGD (Bundesverband der Gästeführer Deutschlands) sind. Einige davon sind sogar zertifiziert nach deutschem und europäischen Standard DIN EN 15565.
Da wir über langjährige Erfahrung in der Tourismusbranche verfügen, können wir Ihnen die Experten dieser Regionen für Ihre Touren vermitteln. Unsere Gästeführer setzen ihr über viele Jahre erworbenes lokales Wissen und ihre Energie zu Ihrem Wohl und/oder dem Ihrer Gäste ein.
Our team: professional guides
Our team – leaded by Sabine and Silke – comprises over 100 licensed guides (members of the BVGD and FEG= European Federation of Tourist Guide Association as well as WFTGA = World Federation of Tourist Guides).
Some some are even certified guides according to German and European standards (DIN EN 15565).
We´ve been working in the tourism sector for many years and our guides are experienced experts who know every corner of our region by heart.
We would be honoured to use that knowledge for your and your guests advantage.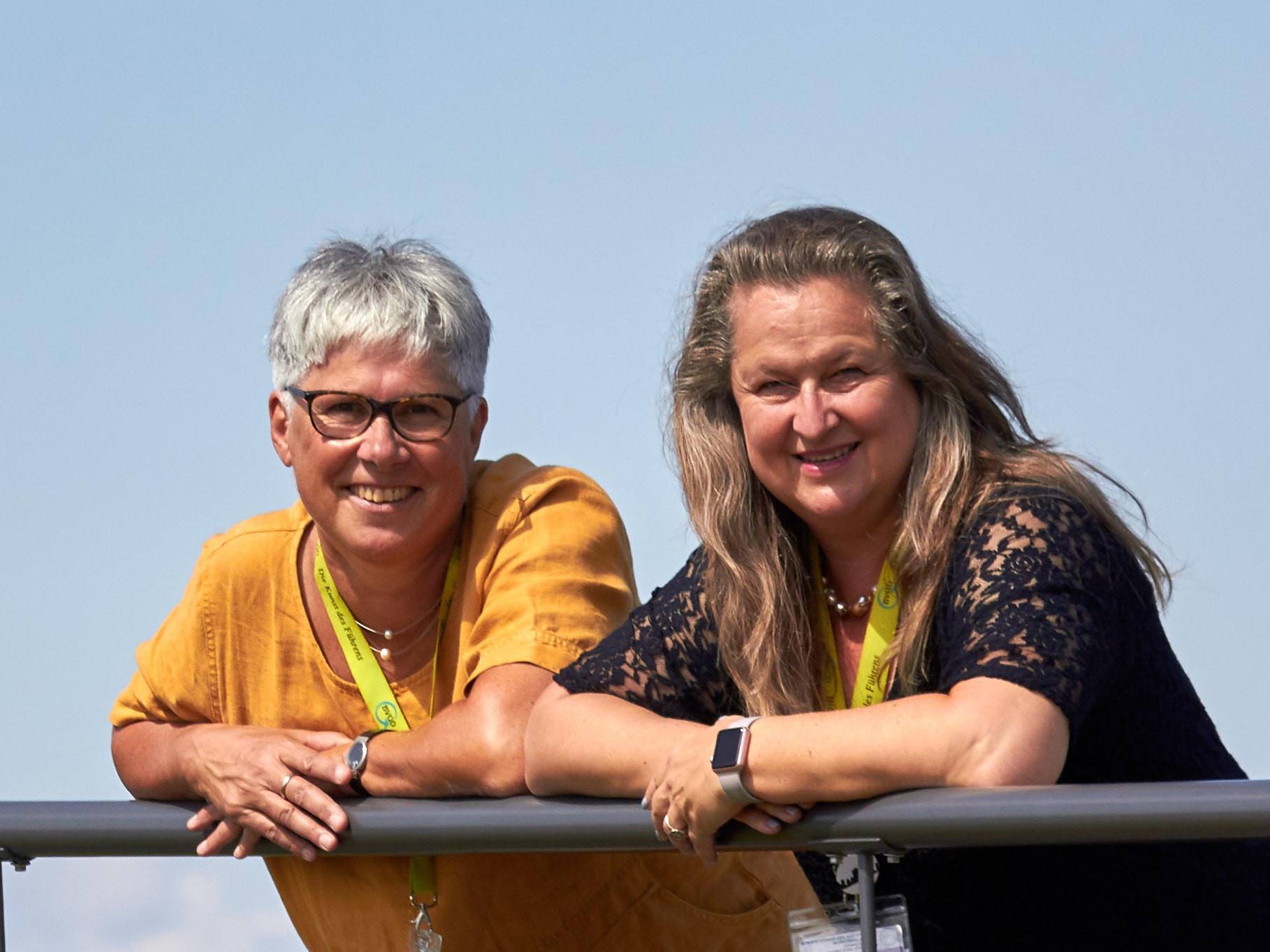 Sabine Altehage & Silke Fritz